We welcomed back to "Profiles in Folk" after a lengthy hiatus the Ash Creek String Band, which has just released its first CD recording. In the early years of "Profiles" these guys were the "house band," making several visits to the program for in-studio and mini-concert appearances. This was a fun night because not only are they good pickers and singers with great song selections, but the band members are imbued with sharply honed senses of humor that never stop.
Ash Creek has been together for nearly 30 years in one configuration or another. Their existence roughly parallels the existence of "Profiles in Folk." The current group consists of Myra and Colin Healy, Geoff Kooris and Jeff McHugh. A new touch for the group is Kooris' hurdy-gurdy. The new album is simply entitled Ash Creek String Band. You can reach the band at the e-mail address: chealy1@optonline.net
In addition to a CD release party at Bridgeport's Acoustic Café on Jan. 18, the group will also be kicking off its "annual world tour" on March 2 at the Baldwin Center in Stratford, Conn. at 2 p.m.
We topped off the night after Ash Creek's live performance with three other hot string bands on record.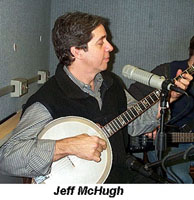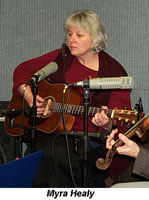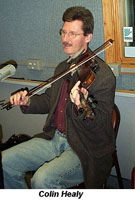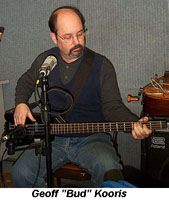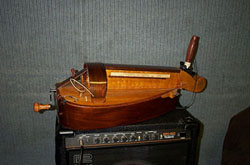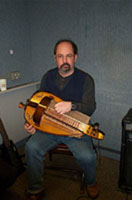 Listen to the live portion of the show, January 17th 2003

Live In WSHU's Studio A: Ash Creek String Band
Live: "Dry Straw"
Live: "Migratin'"
CD: "There Are No Boundaries"
Live: "Them Dance Hall Girls"
Live: "Goin' Back To Dixie"
CD: "Ipharadisi"
Live: "Walkin' In Jerusalem"
Live: "Winter's Come And Gone"
Live: "Si Bheag, Si Mhor"
Live: Instrumental

Artist, "Title", Album, Label

Hot Point String Band, "Swingin' On A Gate/Round II/Jerry Can Dance", "Avel Vor/The Golden Stud/Sligo Creek", "Big John McNeil/Elzic's Farewell", The Road To Burhania, Independent

----------

The Mysterious Redbirds, "I'm Getting Ready To Go", "Sangaree", "Prairie Dog", "Sweet Sunny South", The Mysterious Redbirds 1992-1998, Copper Creek

----------

Top Drawer String Band, "High C Medley", "Big Nick's Rolling Reel/Sean Rio's", Top Drawer String Band, Fossil