This was a truly wonderful show that just grew like Topsy into a full-fledged Irish house party that went on an extra 45 minutes or so beyond our normal midnight off-air. Lots of great music and a good deal of chatter and useful information as well. Many of the Shamrogues also are part of the Shamrock Traditional Irish Music Association, a four-year-old non-profit educational group that's been sponsoring concerts in this region by many of the finest Irish music artists in the world.
LIVE FROM STUDIO A!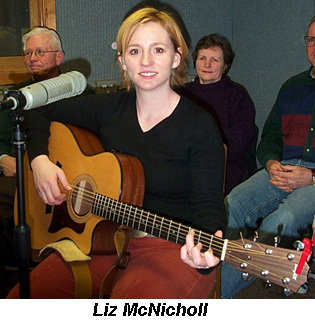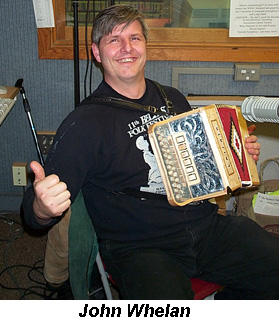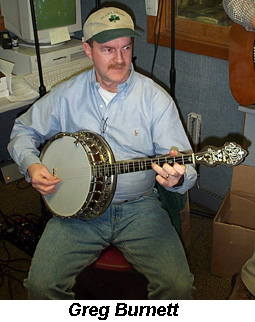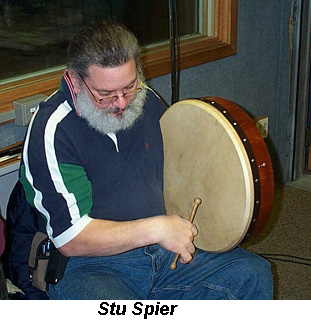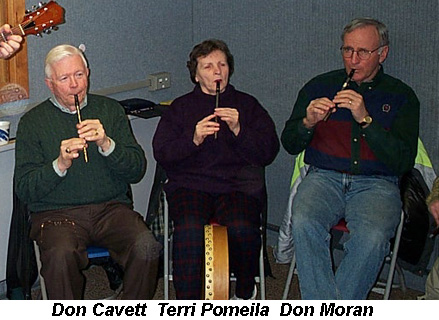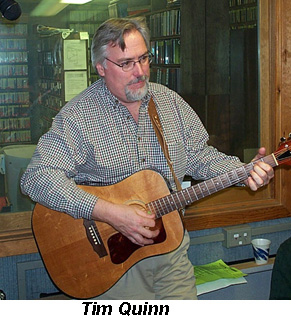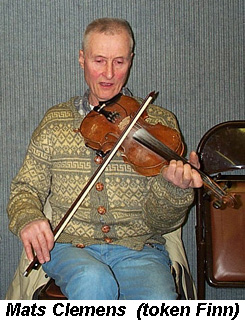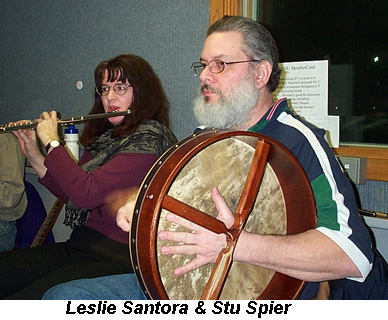 LISTEN TO THE SHOW 2 hrs 37 min
This show started with an invitation to appear on the show for a portion of the Shamrogues, a local Irish band that was literally founded in a closet of the nearby Fairfield Gaelic-American Club. The Shamrogues are the largest Irish band in Connecticut, comprising 24 members, give or take a few, that range from experienced players to beginners.
We had nine of them in Studio A (which is about our limit when you make room for the instruments) this night for the first hour and then at 11 p.m. seven-time All-Ireland button accordionist (and old friend) John Whelan joined us, along with up and coming Irish songstress Liz McNicholl, from nearby Norwalk. John makes an on-screen appearance in the new movie about the Civil War, "Gods and Generals."
The 'Rogues during the first hour played all kinds of reels, jigs and polkas and even fit in a vocal version of "When First I Went To Caledonia." The instrumental medleys continued when John and Liz joined the Shamrogues for nearly two hours. During that time, Liz also displayed her marvelous voice with renditions of Dougie McLean's "Caledonia", her own "Grand Central Station" (the title cut of her debut album), John Prine's "Angel From Montgomery" and Guy Clark's "Immigrant Eyes."
The Shamrogues who graced us with their talents were Tim Quinn, Greg Burnett, Don Cavett, Terri Romeika, Don Moran, Mats Clemens, Andrew Carey, Leslie Santora and Stu Spier. WSHU Chief Engineer Paul Litwinovich mixed all the sound, not an easy task with so many players in the studio.